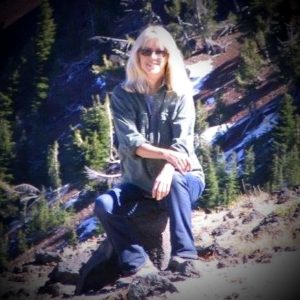 Who is Train 2 Behave? 
Julie Cantrell BSc is the creator of Train 2 Behave. She's a dog trainer and behavior specialist with 30+ years' professional experience who's trained thousands of dogs, taught countless dog owners, and consulted on all types of dog behavior problems.
While experienced in working with a huge variety of dog breeds, she's loved living and training herding breeds since childhood.
She currently resides in the Pacific Northwest with a houseful of scary-smart Belgian Shepherds who a) keep her too busy to get into much trouble, and b) are thoroughly dedicated to sharpening her training skills.
Julie began training dogs professionally in 1990. Her experience includes:
6 years training dogs full-time in a large Board & Train facility (which she can't recommend highly enough as a foundation for a future dog training & behavior consulting career),
25 years teaching group obedience classes (all levels of pet dog classes from puppy manners and socialization, to basic pet obedience & manners, to advanced and off-lead obedience; AKC and Rally, not to mention "for fun" classes)
16 years of private behavior consulting (on all types and difficulties of dog behavior problems).
Julie trains (a lot) and competes (somewhat more selectively) with her own dogs. They have enjoyed working in a variety of areas, including AKC and UKC Obedience, AKC Rally, tracking, conformation, therapy, disc dog and tricks.
Titles and awards include AKC and UKC Companion Dog titles, AKC Rally Obedience titles, Herding Instinct Certificates, Therapy Dogs Incorporated certifications, Canine Good Citizen awards and AKC breed Championship.
While Julie considers the depth and range of her practical, hands-on experience to be her strong suit, she also holds a Bachelor of Science degree in Zoology (with emphasis in animal behavior and natural history), is a 20+ year AKC Canine Good Citizen Evaluator, held a Certified Professional Dog Trainer (CPDT-KA) certification for 10 years, and was a Certified Dog Behavior Consultant (CDBC) through the International Association of Animal Behavior Consultants for 18 years.
Because dog training is one of those professions where you truly have never "learned it all", she continues to take new challenges and learn new skills with her dogs. She has also, since 1990, regularly learned from some of the greats in dog training and canine behavior, via conferences, seminars and workshops.